By Richard Roshon, Lecturer, Author, Kayak Entrepreneur Established 1975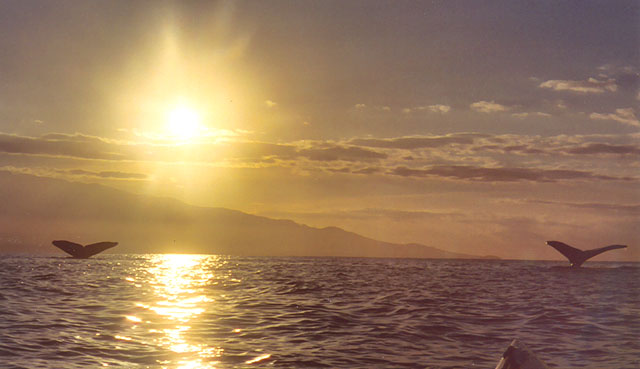 Dedicated to living in balance with our natural surroundings


Since 1975, all observations of marine life have been observed between the Hawaiian islands of Maui, Lanai, Molokai & Kahoolawe - peacefully & with respect - from an ocean kayak
Through my writings, books, lectures, and private kayak tours my goals are:
1. To emphasize the importance of living in balance with our natural surroundings.
2. To continue sharing my life experiences, and knowledge of Hawaii and the surrounding marine life through my human-interest, multi-media presentations.
3. To emphasize the fragility & sensitivity of all life upon this natural world.
4. To promote a clean, quiet and healthy marine environment for all.
(All too many species survive by our consent alone. For better or for worse we have become the keepers of the wild)